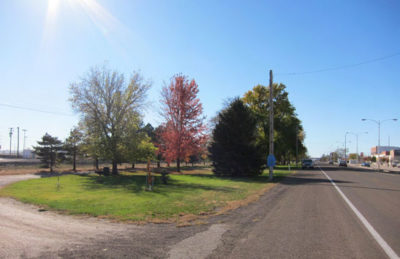 Sutherland proudly claims the title as the Biggest 'Little' Village in Nebraska. In 1915, Sutherland earned the reputation as "The prettiest small town in western Nebraska along the U.P." For visitors, it provides a great community atmosphere where they can enjoy the feel of a small town with big outdoor fun.
Lovers of the outdoors will find Sutherland irresistible! There is plenty of land for hunting, fishing, and trap shooting. The Sutherland Reservoir offers hours of swimming, boating and camping opportunities. The Railroad Park has a playground, grilling stations, and plenty of train viewing opportunities. For thrill seekers there are also dirt bike trails, river activities, and the Splatter Box (a paintball course located in Hershey, 6 miles East).
For some rest and relaxation, Sutherland hosts many backyard concerts and barbecues. Sutherland's location places the quiet Village near some beautiful and historical Nebraska landmarks, such as Lake McConaughy and the Sandhills.
A friendly face and something to do is always waiting in Sutherland!