Welcome to Sutherland, the Biggest little Village in Nebraska!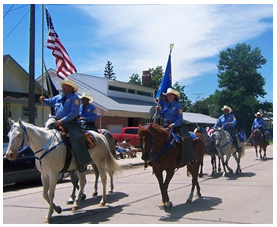 Our traditional American values – family, work, church, school and community have provided a strong fabric for our community ever since our founding in 1891. Sutherland citizens are very community oriented, and dedicated to church and civic organizations. In 1972, residents voted to keep Sutherland a village, even though it had grown large enough to be considered a second-class city, because of the strong ties that bind the village together. Currently, Sutherland has a population of 1,286.
Sutherland provides a lot to do! From shopping to trap shooting and hunting, there is rich entertainment in the town. As one of the stops in the historical Oregon Trail and Nebraska Sandhills, Sutherland offers great educational tours. Make sure to visit the Sutherland Reservoir and Golf Course, both town favorites, for hours of family-friendly fun.
Browse around our website to see what makes Sutherland a great place to live!

Village Municipal Office
1200 First Street
P.O. Box 277


Sutherland, NE 69165
Phone number (308 ) 386-4721
Fax (308) 386-2582
email

Utility Phone Number (308) 386-4555
Municipal Office Business Hours 8:30 am – 4:30 pm Monday through Friday
Utility Hours 7:30 am – 4 pm Monday through Friday