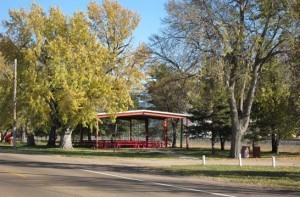 The Village of Sutherland is a wonderful community, filled with people dedicated to fostering an "at home" feeling. Not only is the dedication to civic engagement evident, but it is rooted in the history of Sutherland.
There are plenty of opportunities to get involved in improving the small town life. Sutherland has over 40 civic organizations, including 4-H groups, extension clubs, church auxiliaries, Boy and Girl Scouts, Legion and Lions Clubs and school organizations. Participation is not just for adults either. Kids are encouraged to join the Sutherland Youth Program, American Youth Soccer Organization, and Youth Board sports.
The Maxine White Public Library has recently undergone renovations to improve facilities and increase volumes. They offer several activities and events for residents. Sutherland is also home to churches of all the major denominations, which offer adult and youth groups.
The Swimming Pool Park and Sutherland Railroad Park have great amenities for families to enjoy. They provide great places to gather for some grilling, swimming, and all-around family fun.
Anchor Park is a 7 acre park near the Cherry Hills Subdivision, with a dog park, playground, frisbee golf, gaga ball pit, and walking paths. A Veteran's Memorial is in the planning/early construction stages.